Got in an Accident?
Cambray's Your Answer
Get your fair-price repair estimates
Full Service of
Auto Body
& Collision Repair
Over 22 years of quality auto body
Trust Your Vehicle to
Cambray's
Auto Rebuilders
Repairs done by Certified Experts
Services
Professionalism

From The Start
Cambray's Auto Rebilders has been successfully serving the Chicagoland Area (McKinley) for over 22+ years. If that does not speak volumes, our work will, here's a few list of services we offer.
Book an Appointment
How It
Works
These few steps will help you understand how our service works
3
Select Quote,
Confirm Request
Testimonials
Really good work I had them work on my cars and motorcycle All came out really good fair priced definitely going back if I need anything done.
High quality work and customer service. They helped me fix my bmw 2 times after I scrathed it for low price. Definitely will go back.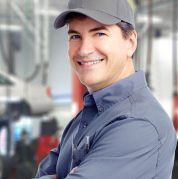 Had a small accident was hit by another car. Came by this location for an estimate and the staff was extremely friendly. The estimator wasn't there but was on his way and after waiting a few minutes he came by and quickly did the estimate. This place was recommended by my insurance and I understand why, great service and good prices.
Schedule
Schedule
Your Appointment

Today

Your Automotive Repair & Maintenance Service Specialist
773-247-0973